The beauty of this software is that it is fully extensible! Your products can be digital, physical, single variant, multiple variants, customizable, or completely custom one-offs. Likewise, the site design can be as simple or as complicated as you want!
Basic Store
Here's a site concept for jewelry pieces, with images and description text for each product.
Notice that the ring has variants in both ring size and material type.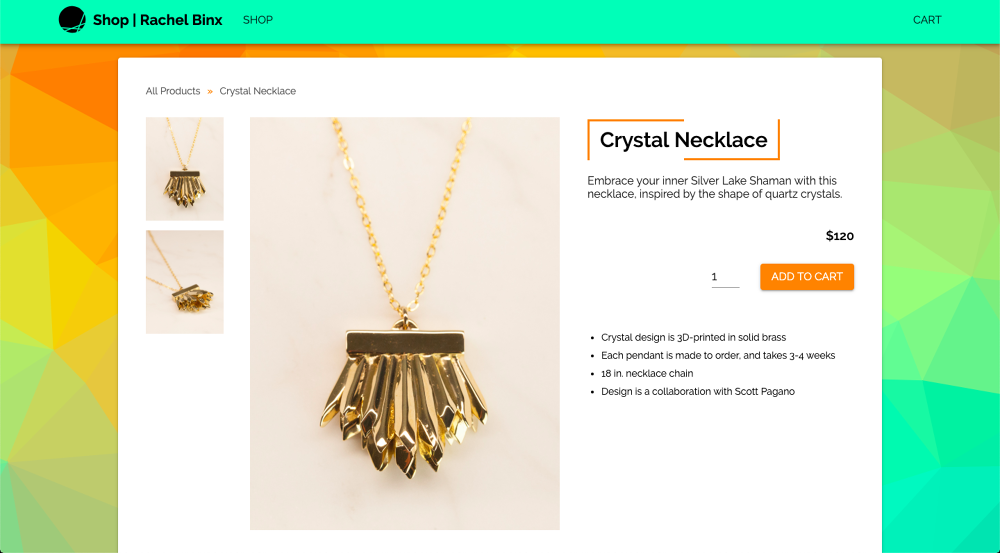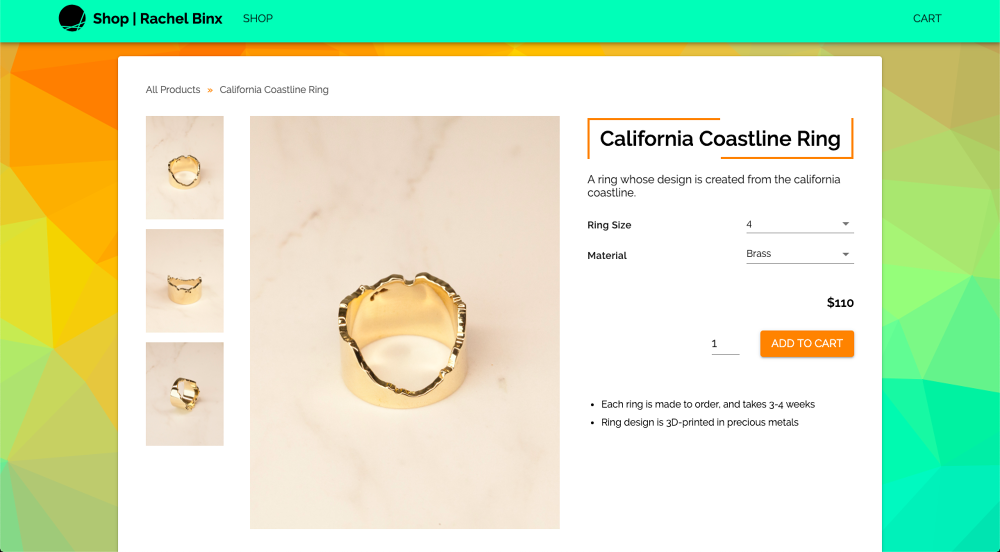 Next we have both of the products added to a cart, and finally the checkout flow for customers.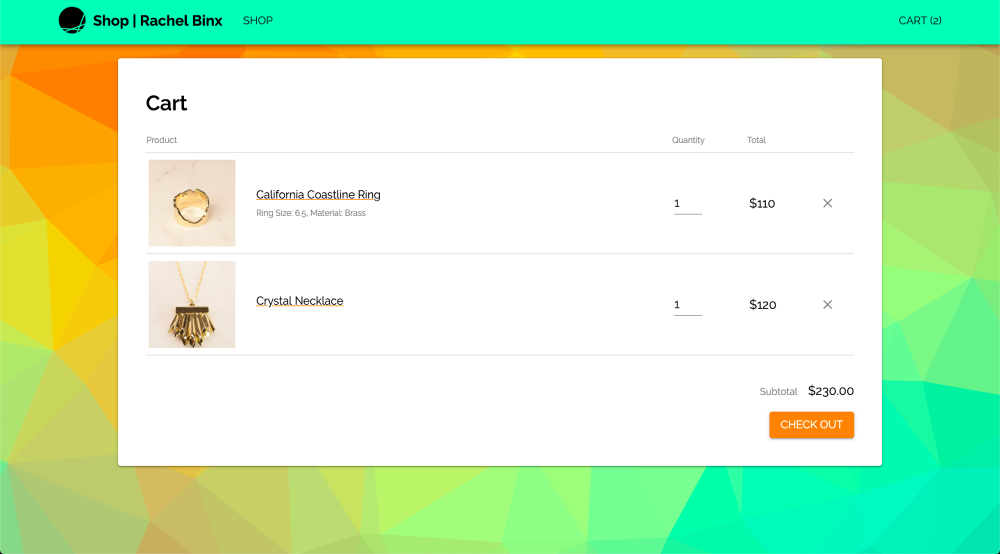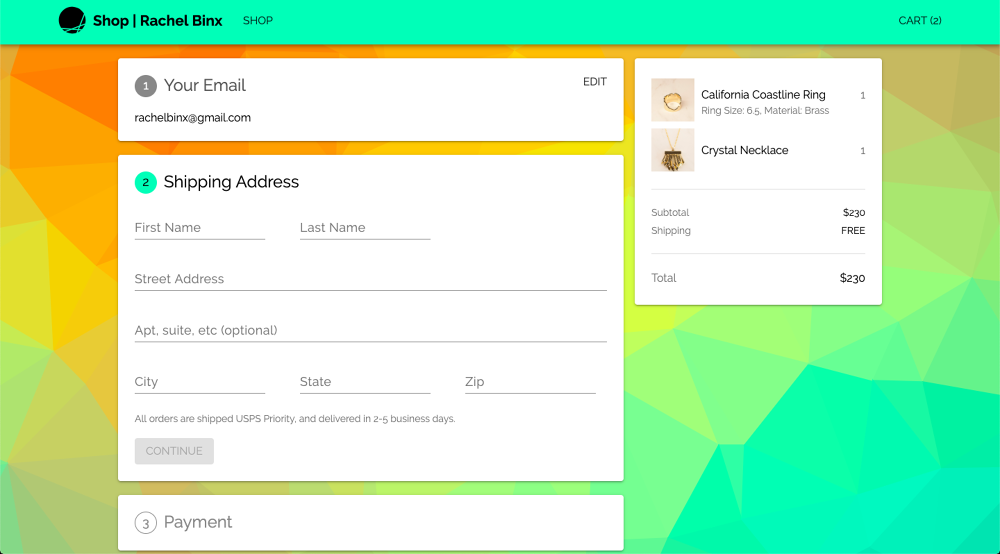 Design your own postcards, and mail them to your friends and family.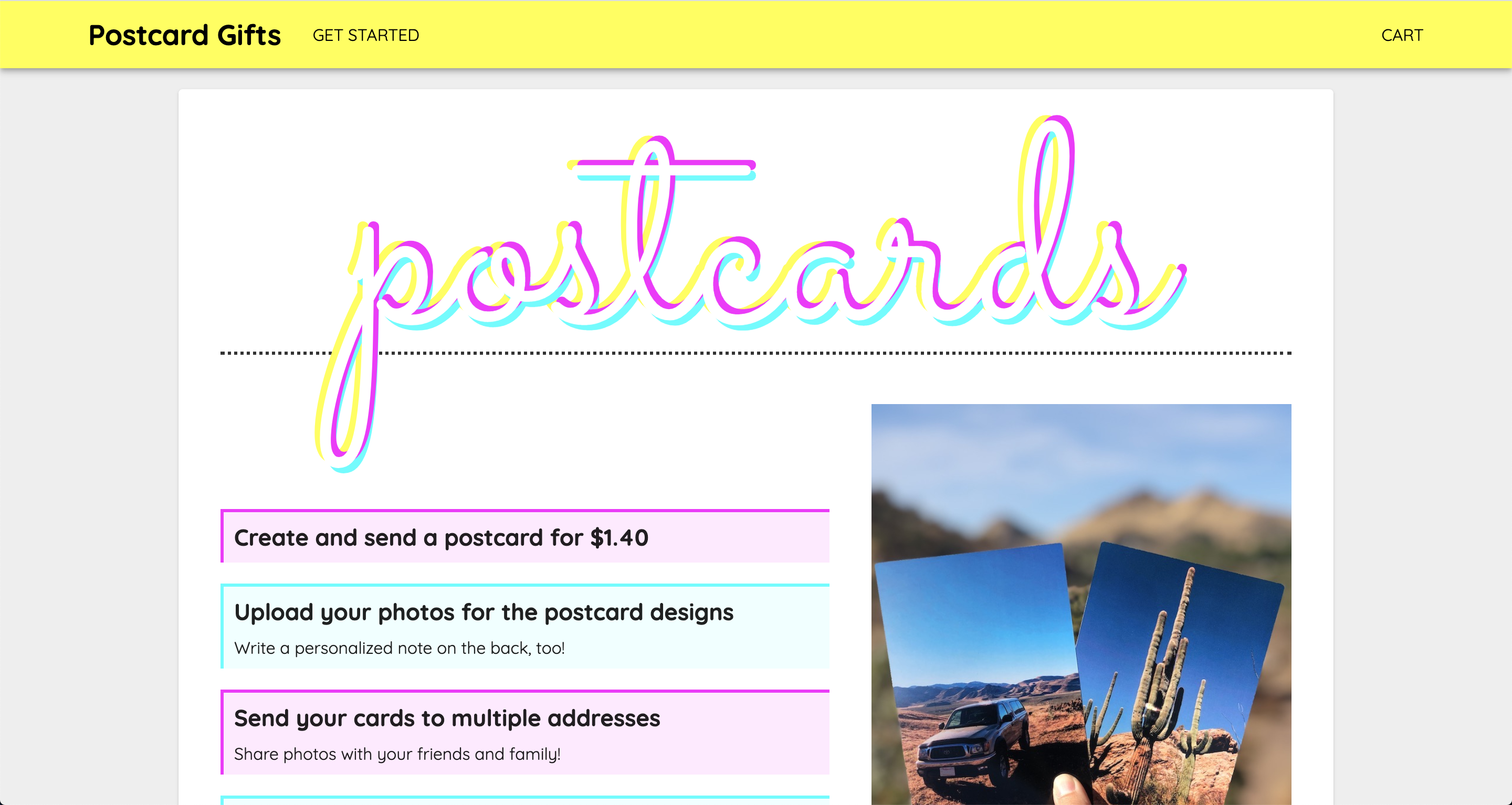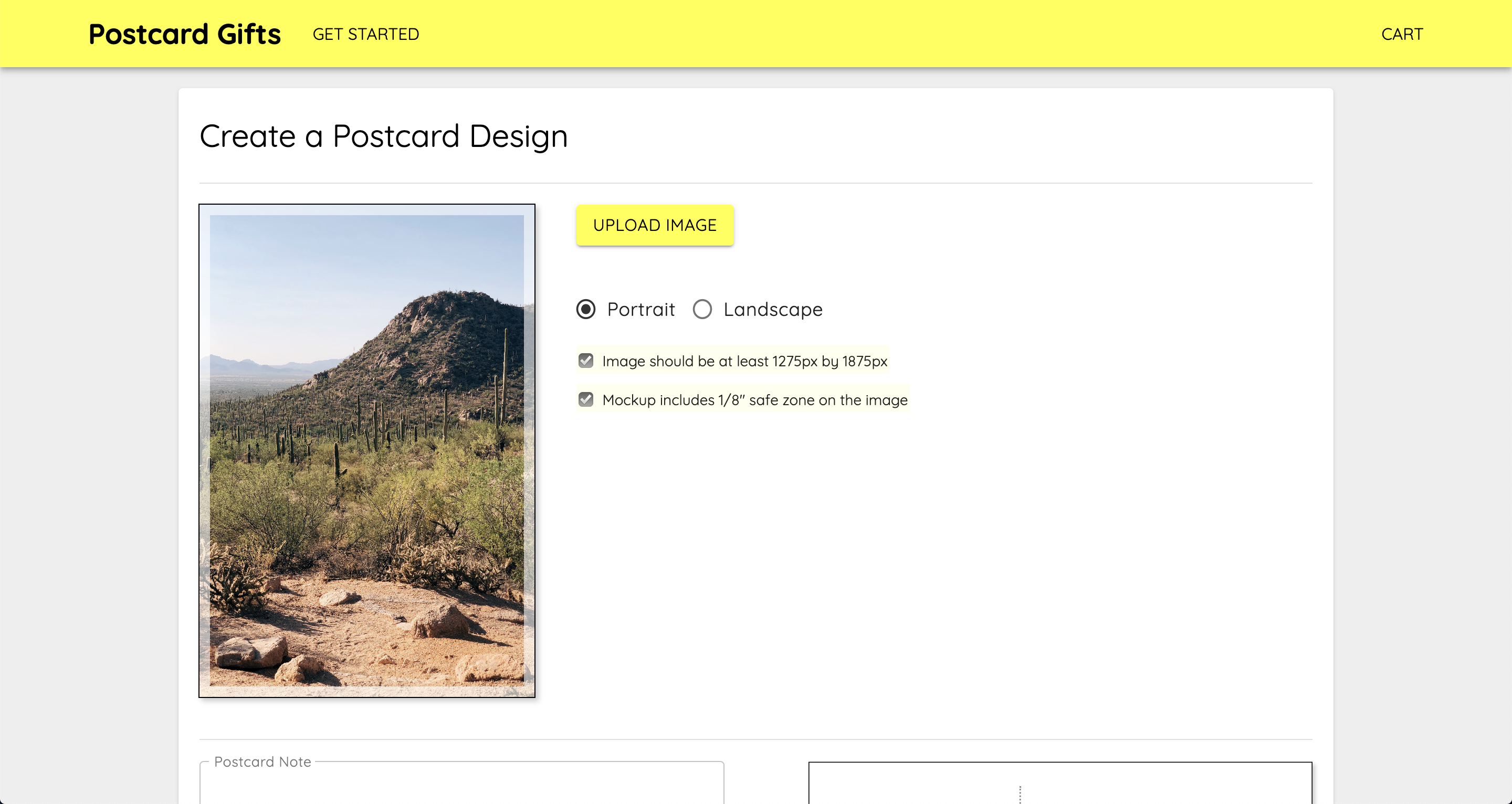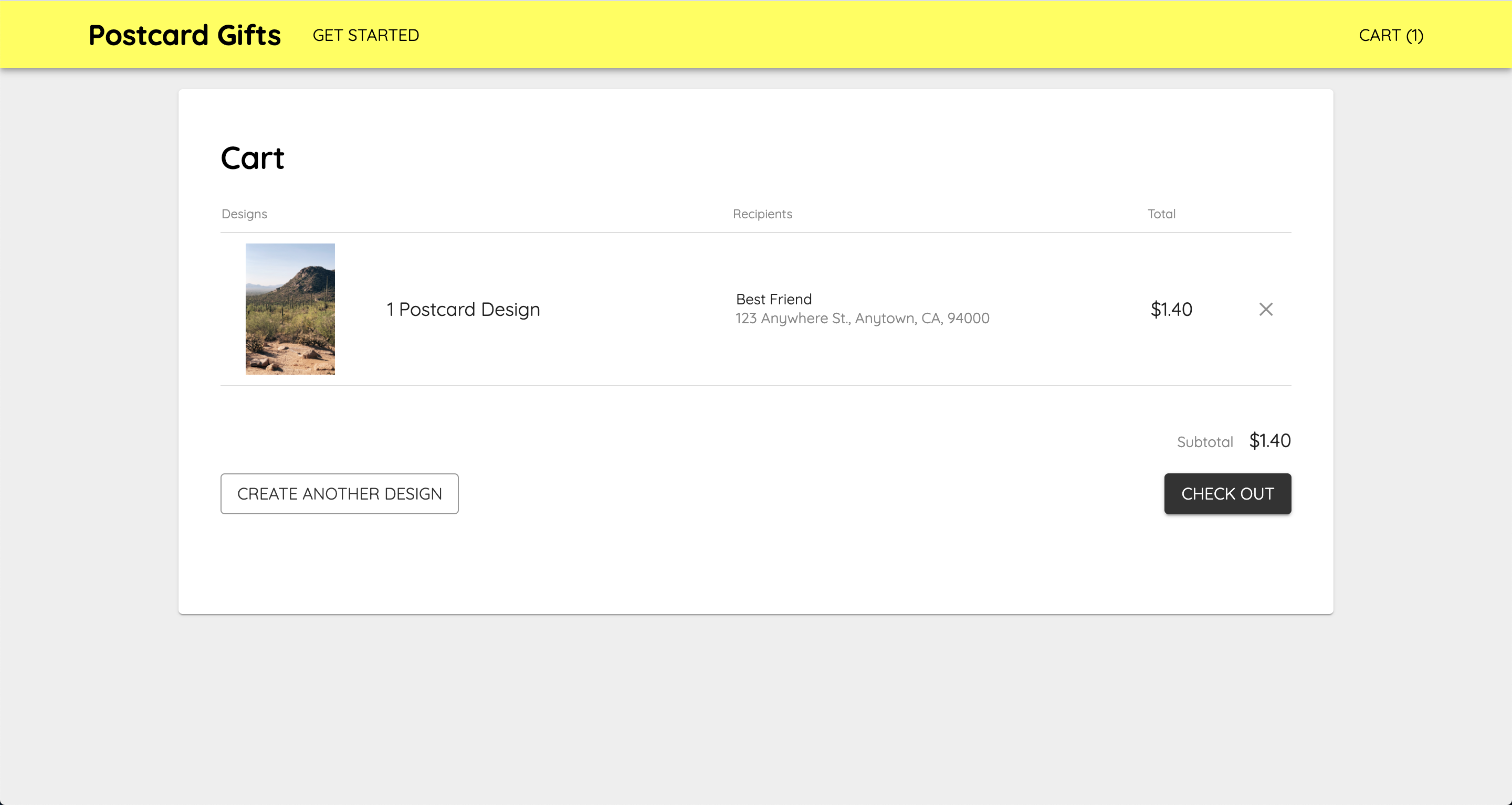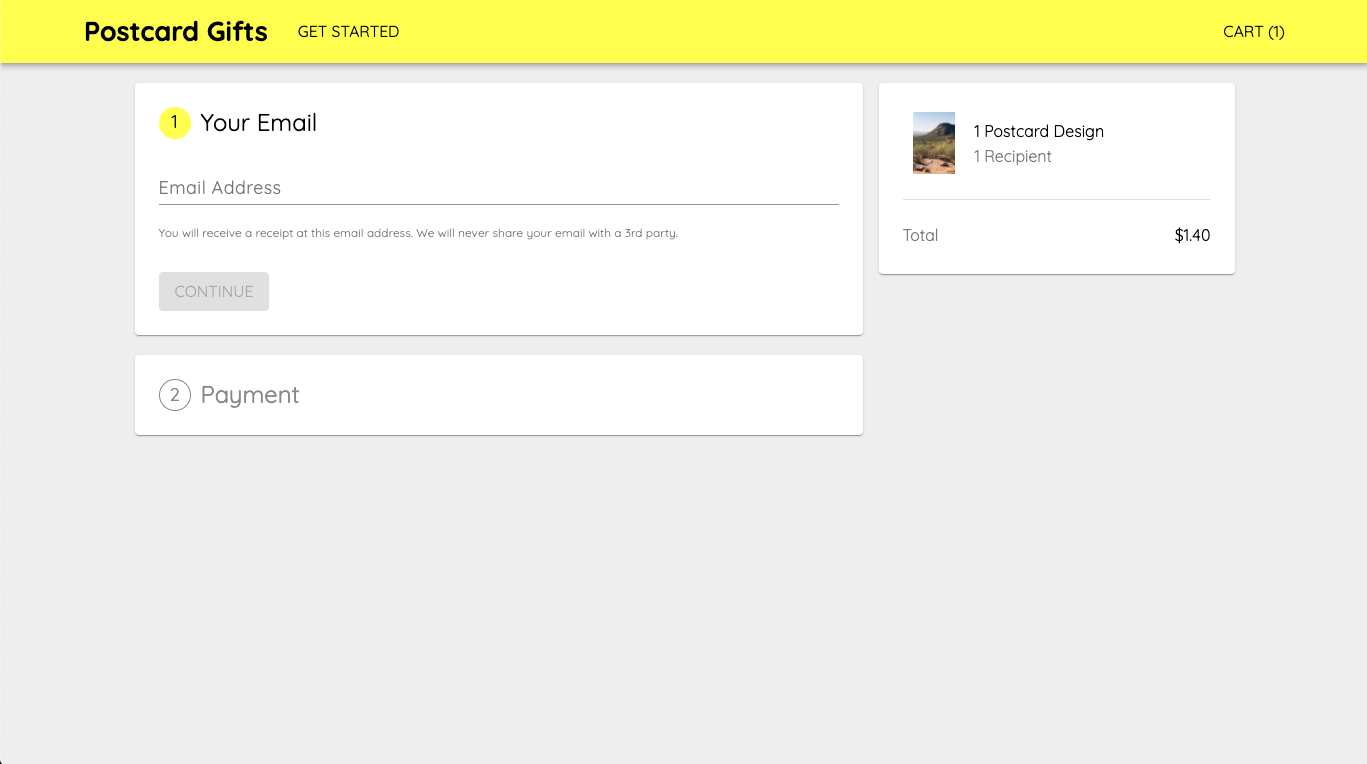 For this store concept, customers upload a GPS file and that is turned into a custom necklace design.